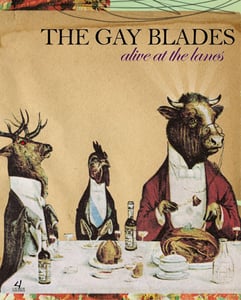 $

10.00 - On Sale
Live DVD Including a LIVE Show shot at Asbury Lanes on April 25th, plus collection of our Music Videos, Behind The Scenes and extras!!!!
Track Listing:
• "Mean Muses"
• "Bob Dylan's 115th Nightmare"
• "NHDN"
• "Hey She Say"
• "Why Can't I Grow A Beard?"
• "Why Winter In Detroit?"
• "Robots Can Fuck Your Shit Up"
• "Dog Day Afternoon"
• "O Shot"
• "Shake The Graves"
DIG IT!!!!!